Artist Profile: Russell Kereama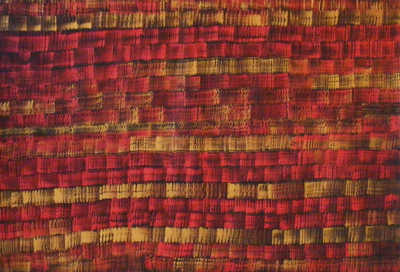 R u s s e l l K e r e a m a
Ngati Raukawa
Painter
Russell's work embraces a rhythmic flow of vibrant colours and abstract style which aims to reflect three main elements – earth, sky and water.
Russell grew up in Hastings but is currently residing in Brisbane. A self-taught artist he worked for 10 years as an art agent and was surprised when people in his artistic circles found his work exciting. Their positive assessments spurred him to delve deeper into his artistic abilities and discover his hidden talents.
Many interior design companies have purchased and commissioned Russell to create works for high end clients.
There are earthly elements at work in my paintings, inspired by life itself – I find never-ending inspiration in the world around me, and the interaction between man and nature. Also, the tribal roots of my family, provides me with a constant source of pleasure, which in turn, manifests itself in my artwork.
My artworks appeal to anyone that is not afraid to use colour, movement and texture as a backdrop to their own distinctive decorating style.