This sculptural installation offers a multi-sensory experience: look, feel, smell and sound of woven harakeke.
This exhibition celebrates the natural environment of Aotearoa.  For me personally it is also the culmination of 30 years of flax weaving, it is like an inner journey through the nature and cultures of New Zealand and the South Pacific.  On this journey I have discovered many fascinating forms and shapes. 
I hope the works will be an inspiration for all and the challenge for other flax weavers. Jan van de Klundert
Jan van de Klundert next to Gateway into Harakeke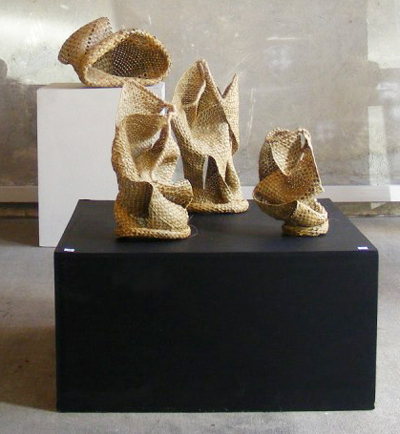 Go back to the Artists collection.
Click here for purchase enquiries