Kauri Gum Pendant
sterling silver 925
#19
47 x 37 x 35mm
NZD $385.00
New Zealand Amber – Ancient Kauri Gum
40 – 50,000 years old. This fossilized gum is found in the upper North Island and is a lot rarer than Baltic Amber.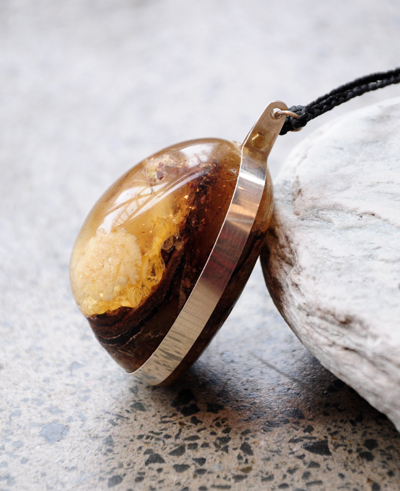 Go back to the $250-$1000 or the Jewellery or the Neil Adcock collection.
Click here for purchase enquiries