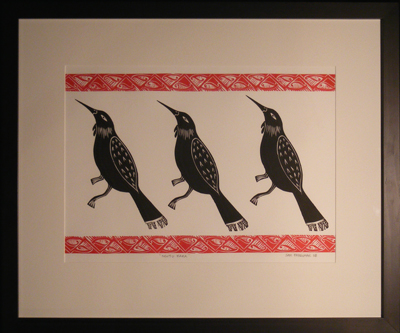 Ngutu Kaka
Woodblock print
585 x 700mm
NZD $950.00 – framed
Ngutu Kaka, the beak of the bird. This is the name of the kowhaiwhai pattern that runs along the top and bottom of the print. It is a reference to nature inspiring design in Maori art.
Go back to the $250-$1000 or the Maori Design or the Prints & Photography or the Sam Farquhar or the Wall Art collection.
Click here for purchase enquiries