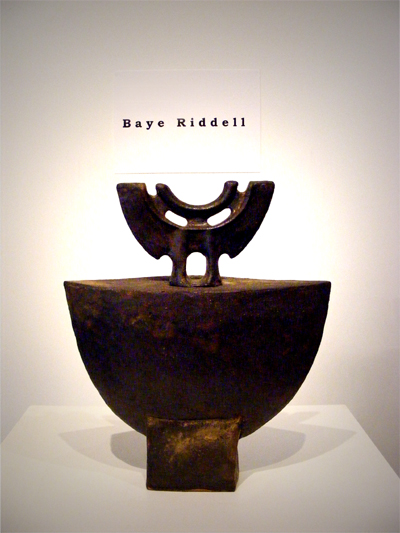 Kura Gallery Auckland 6 November – 5 December 2008
Ngati Porou, Whanau a Ruataupare
Born in Tokomaru Bay, Baye began his vocation as a ceramicist in 1973 and has been working as a full-time ceramicist ever since. Baye attended Otago University in Dunedin, returning to his home in Tokomaru Bay in 1977 where is currently based. He has tutored extensively throughout New Zealand in tertiary institutions and on marae. He has run many art workshops establishing community, national and international networks. He has exhibited widely and has been represented in many public and private collections.
In 1987 he co-founded Nga Kaihanga Uku, a maori clayworkers' organization. In 1989 he was awarded a Fulbright scholarship to establish an exchange with Native American artists. His work was selected for "Te Waka Toi: Contemporary Maori Art," which toured the United States from 1992 to 1994.  He also travelled to China and Korea in 2001 as a guest artist for the World Ceramics Expo.
Baye uses terracotta clay from his family land at Te Puia Springs, and prepares it in ways that reflect his care and respect for this material.
The pieces are not made as such. They are won from the earth, the water, the air, and, finally, the fire.
In every step using clay from his ancestral land, firing the clay with wood, Baye links the process with Papatuanuku, the Earth Mother.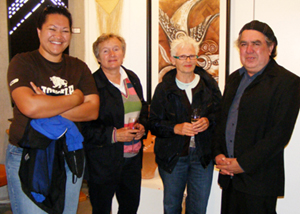 Margaret Aull, Christine & Suzy & Baye Riddell
Each life journey is unique as an artwork to be won and shaped from the experiences that befall us or that we choose to embrace and enter into.
Ethnicity, gender and circumstance befall us as we choose our beliefs.  We fashion a world view from perceived truths and defining moments.  Hopefully our art is an expression of who we are and what we believe in how we see the world.
For myself, this is important and I draw from the various layers – cultural, spiritual, social, political, psychological, physical that make up who I am at the present time.  The possibilities for exploration within each layer is extensive. The possible combinations and permutations between layers is, to all intents and purposes, limitless. The real challenge is not to compromise but to explore and express without regard for market, social or critical approval. Its not easy – sometimes I succeed, sometimes I fail. That's the journey, that's life and that's art.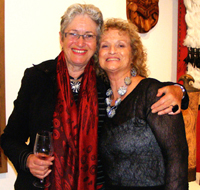 Jill Osborne & Jude Dods                                  Catalina Moreno & Paula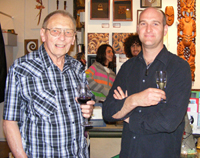 Graeme McDermott & Ben Dods                       Pip Hull & Nola McDermott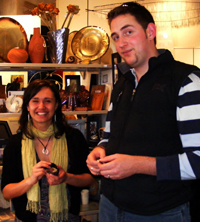 Terena Simons (Kura AK) & Dave Joshua