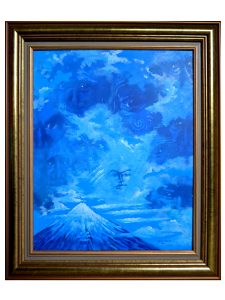 Darcy Nicholas
CHILDREN OF RANGINUI
Tane, Tawhiri, Tu, Tangaroa and Ruaumoko are all personifications of human form and part of
the natural phenomenon of the earth and sky. I have added Hinerangi. Our ancestors had many more as a means of understanding and retaining the knowledge of the constant changes in the natural world.
acrylic on board
500 x 600mm
A nov21
NZD $10,500