Showing NOW! 1 – 31 October
Working with Papa is the title of this months artist showcase and part of this years Auckland Artweek 8 – 16 October
Stevei Houkamau – Ngati Porou, Rangitane and Hera Johns – Ngati Kahu are both Uku (Clay) Artists.
This showcase of clay works is inspired by the physical and spiritual influences of working with Papatuanuku (Earth Mother).

This showcase will be part of Auckland Artweek's LATE NIGHT – We will be open 'till 9PM Wednesday 12 October!
Nau mai haere mai! Everyone is welcome to come and celebrate with us!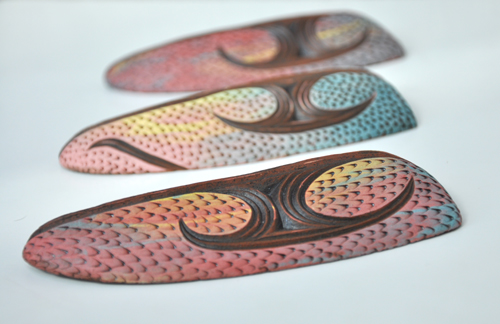 Raukura – Kauwae by Hera Johns
See more of Stevei's work here